Tri-Area Community Health- Laurel Fork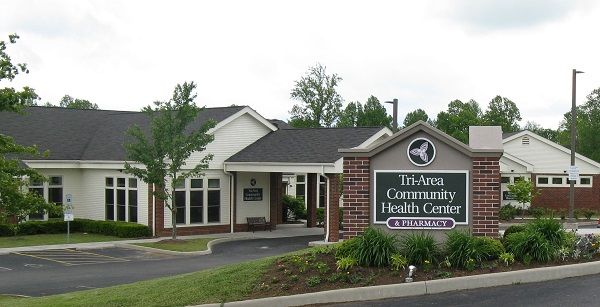 About Tri-Area Community Health at Laurel Fork
Tri-Area Community Health Center at Laurel Fork, a primary health care provider, has been serving the Laurel Fork community for over 25 years. Our medical and behavioral health providers are qualified to manage most medical problems that might arise, both acute and chronic, in all ages of patients. This care extends from pediatrics to adult and geriatric patients and includes minor surgeries, digital x-rays, routine laboratory testing and family planning.
Hours:
Monday 7:45 AM – 6:30 PM
Tuesday 9:00 AM – 5:00 PM
Wednesday 7:45 AM - 5:00 PM
Thursday 7:45 AM - 5:00 PM
Friday 7:45 AM – 4:30 PM
For after hours medical concerns, call 276-398-2292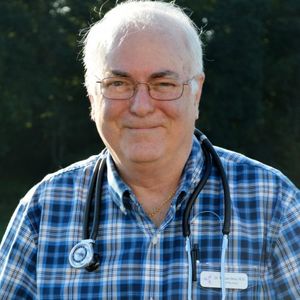 William Bess, MD
Dr. William Bess graduated from the University of Miami Medical School in 1976. He then went to Philadelphia for an Emergency Medicine Residency from 1976-1979. After completing his residency in 1979 he moved back to Florida and formed an ER group and worked there until 2001.
He then worked doing cardiac stress tests and primary care before working in Urgent Care medicine for 10 years. Dr. Bess and his wife moved to Virginia in 2014 and he is very pleased to be working with the Tri-Area family.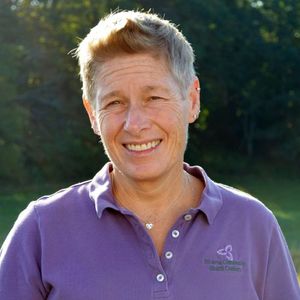 Jacqueline Webb, CPNP
Jacqueline Webb is a Board Certified Pediatric Nurse Practitioner specializing in the care of infants, children, and teens. Originally from Pennsylvania, she received a Bachelor of Science in Nursing from the University of Virginia and a Master of Science in Nursing from the University of Pennsylvania in Philadelphia. She joined the Tri-Area Community Health Center at Laurel Fork in 1994. She is certified in Pediatric Advanced Life Support and Advanced Cardiovascular Life Support and is a Basic Life Support Instructor. She serves on the Carroll County School Health Advisory Board, and is the past President of the Twin County Prevention Coalition.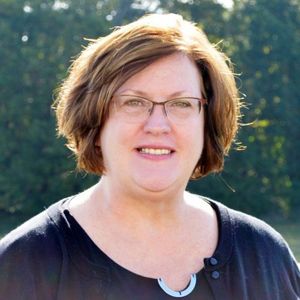 Dinah Perdue, FNP-BC
Dinah Perdue is a Board Certified Family Nurse Practitioner. She began her career as a Licensed Practical Nurse graduating from Radford City Schools in Practical Nursing. She then obtained her Associate in Science Nursing from the College of Health Sciences in Roanoke her and Bachelor of Science Nursing from Jefferson College of Health Sciences in Roanoke. Continuing with her education, she completed a Master of Science Nursing from Old Dominion University in Norfolk, VA. Dinah has many years of nursing experience in various fields.
A native of Indian Valley, VA, Dinah is married, has three children, and two granddaughters. She enjoys being outdoors, planting flowers, playing the piano and singing, church activities, and spending time with friends and family.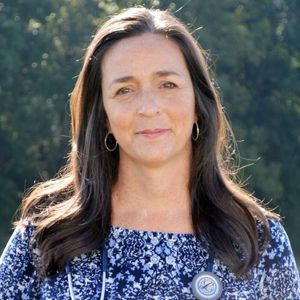 Donna Gibson, FNP-C
Donna was born and raised in Wythe County, Virginia and has lived with her family in Carroll County for over 30 years. She has practiced as an NP at our Tri-Area Laurel Fork location for over 8 years. Prior to becoming a nurse practitioner, she practiced as an RN for 20 years at Twin County Regional Hospital in various roles including nursing on a Medical-Surgical unit, in the Emergency Department, in Performance Improvement, and as a House Supervisor. She received her BSN and MSN from Old Dominion University in Norfolk, VA. She is certified by the American Academy of Nurse Practitioners and has ACLS certification.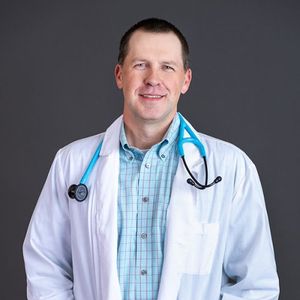 Curtis Hodges, FNP
Curtis Hodges is a certified Family Nurse Practitioner. He is a native of Eastern North Carolina and graduated from East Carolina University with his Bachelor's in Biology and Nursing. He obtained his Doctorate of Nursing Practice, FNP at Radford University. He is currently working toward becoming a Psychiatric Mental Health Nurse Practitioner through Radford University.
He is married and has two boys. He enjoys hiking and birdwatching, swimming and playing basketball with his family. He fell in love with Laurel Fork after having a clinical rotation here and is excited to be a part of its team.
Mary Hansen, D.O.
Dr. Hansen grew up on the West Coast of Florida. She attended medical school at the Edward Via College of Osteopathic Medicine (VCOM) in Blacksburg. VCOM and the New River Valley quickly felt like home because of the warmth of the people and the beauty of the mountains. After graduation in 2009, she began active duty and training in internal medicine at the Naval Medical Center in Portsmouth. She practiced primary care and sleep medicine throughout Hampton Roads VA for the last ten years before coming to Tri-Area. Though she enjoyed caring for service members, veterans, and their families, she is happy to return to a place that feels like home.
Appointments
Please call the clinic in advance to schedule your appointment. We know your time is valuable and it is our goal to minimize the waiting time for all patients. If you cannot keep an appointment, please give us as much advance notice as possible.
Or use our Appointment Contact Form
After Hours
Tri-Area Community Health offers an after-hours telephone service to give limited medical advice which may include recommendations for seeking emergency care. Refill requests will not be processed after-hours and no prescriptions for any controlled medications will be given.
To contact the provider on call, please call 276-398-2292.
If you require immediate medical attention, proceed to the nearest emergency room, or call 911 to contact your local rescue squad.