Welcome to Tri-Area Community Health
Committed to Providing Integrated Behavioral Health Services Near You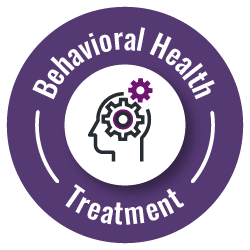 Individualized Behavioral Health Treatment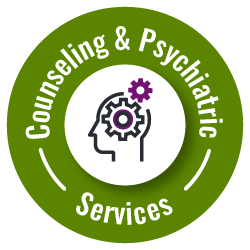 Counseling and Psychiatric Services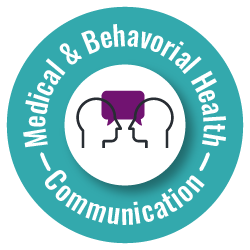 Care that is coordinated between medical and behavioral health providers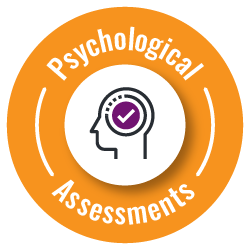 Confidential Psychological Assessments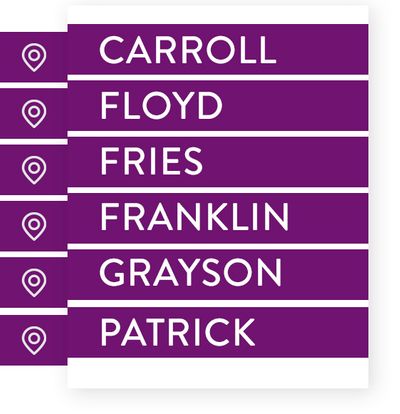 Affordable Behavioral Health Services
At Tri-Area Community Health, our licensed behavioral health providers are eager to provide affordable behavioral health services for residents in these Virginia Counties who are patients of our clinics' medical providers:
We're dedicated to improving our patients' quality of life while bringing them accessible care in a welcoming environment. We invite you to choose Tri-Area Community Health for all your behavioral health needs and schedule an appointment with us today.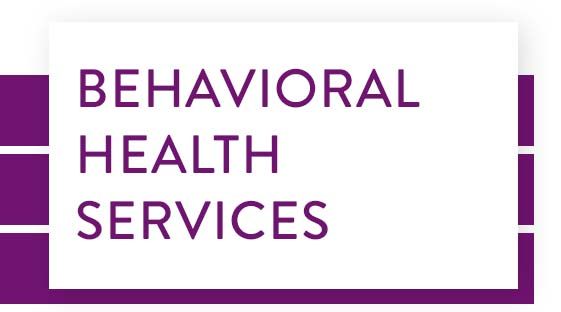 We offer comprehensive behavioral health services to address a variety of mental health conditions. Whether you're struggling with unhelpful habits, stress, or strong emotions, our staff can provide help and support. All our staff BHPs are licensed, which means you'll get expert care, whether you need...
Professional Counseling
Psychological Assessments
Substance Abuse Help
Mental Health Prescriptions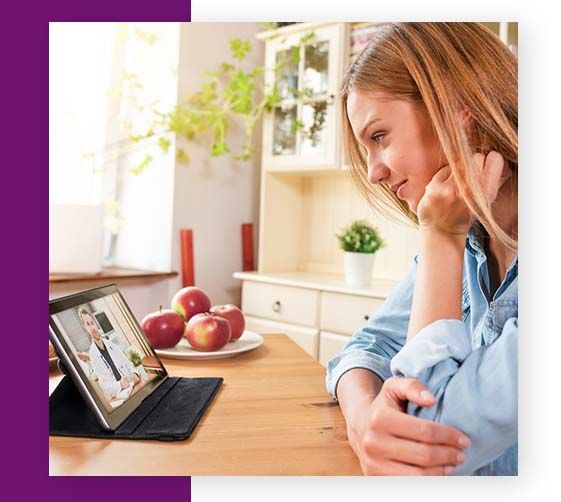 In person or via a telehealth
Patients can access our services in person or via a telehealth appointment if there is something that gets in the way of an appointment at one of our clinics. We document in your health record, so your primary care provider can access the information as needed for treatment purposes.
In addition to individual behavioral health treatment services, we also offer:
Psychiatric Appointments
Psychological Assessment
Wellness Classes
Some Frequently Asked Questions About Our Behavioral Health Services

What Are Behavioral Health Services?
Behavioral Health Providers offer assistance when habits, behaviors, stress, worry, or emotional concerns about physical or other life problems are interfering with your daily life and/or overall health. The behavioral health provider (BHP) works with your medical provider to help you address these issues. We also have case managers who work closely with patients on meeting their healthcare goals and connecting them to valuable community resources.
Our BHPs have extensive training in the behavioral management of health problems. Together, your BHP and your medical provider can consider the physical, behavioral, and emotional aspects of your health concerns and help determine a course of action that will work best for you. Our BHPs are licensed mental health professionals. The services provided by the BHP are another part of your overall health care intended to enhance your overall well-being and health. Documentation of your appointment and recommendations from your BHP will be written in your health record so they can be used by your medical provider to help with your physical health care.
Communications with your BHP may not be entirely confidential. Your BHP will make every effort to protect your privacy. However, like all providers, they may have to report information regarding child abuse or neglect and may need to share information regarding those at risk of harming themselves or others.
At times, your BHP may decide that you need more intensive services than what can be provided in the primary care setting. If so, your BHP will discuss this with you and your medical provider and offer appropriate referrals.

What Should I Expect When I See the Behavioral Health Provider?
You can expect your BHP to ask you specific questions about your physical symptoms, the emotional concerns you are experiencing, your behaviors, thinking patterns, and how all of these might be related. An initial appointment is usually 45 minutes and follow-up appointments are typically 30 to 45 minutes.
You may be asked to complete some questionnaires to assist with assessing symptoms.

What Kinds of Health Concerns Does the Behavioral Health Provider Address?
The behavioral health providers (BHPs) are licensed professionals. In addition, some doctoral psychology students work as members of the primary care team. This team approach allows us to consider physical, behavioral, and emotional aspects of health.
Your BHP can help you develop skills to effectively manage emotional and behavioral difficulties including, but not limited to:
Anxiety
Depression
Stress
Grief
Your BHP can also help you reduce symptoms associated with various chronic medical conditions, or help you cope better with conditions such as:
Headaches
Sleep
High Blood Pressure
Asthma
Diabetes
Obesity
Chronic Pain
Irritable Bowel Syndrome
Behavioral Health Providers
All the behavioral health providers at Tri-Area Community Health are licensed and experienced.
No matter what behavioral health conditions you may be facing, we have someone on staff who is equipped to help you through them. Many of our providers are available on-site or through technology, so we invite you to choose the option most convenient for you. We are grateful to the Virginia Health Care Foundation for providing a grant that helps pay salaries for two of our valued team members.
Behavioral Health Providers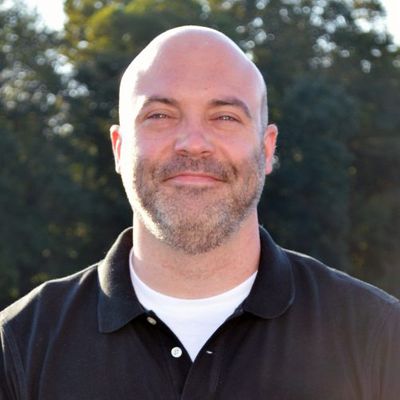 Joshua Bradley, Psy.D.
Director of Behavioral Health Services – Dr. Bradley is a Licensed Clinical Psychologist. Originally from Peterstown, West Virginia, he earned his Master of Science and Doctor of Psychology degrees from Radford University. His doctoral program focused on preparing practitioners to work in rural communities. He has worked in various settings, including primary care, university student counseling, community mental health, career counseling, and inpatient crisis stabilization. He is a generalist - helping all ages and patient concerns, but especially enjoys working with folks who are having trouble making sense of their place in the world or finding a sense of purpose.
He and his wife Desiree' live in Hillsville. He enjoys fishing, vegetable gardening, and exploring nature.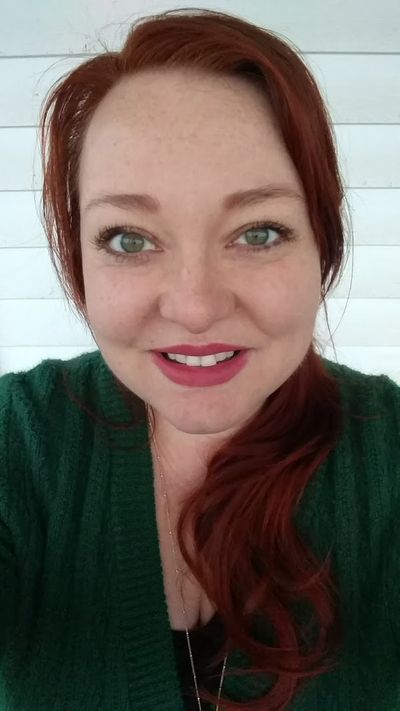 Zetta Bowles, Psy.D.
Dr. Zetta Bowles is a Licensed Clinical Psychologist from Greenbrier County, West Virginia. She attended Berea College for her undergraduate work in psychology and women's studies. She has a master's degree from East Carolina University and a Doctorate from Radford University. Trained as a generalist, she has experience in a variety of settings including two psychiatric hospitals, a homeless shelter, a domestic violence center, two college counseling centers, a nursing home, and several outpatient clinics. Striving to have both deep roots in her cultural identity and an open mind that welcomes diversity and innovation, Zetta is passionate about Appalachian values and social justice. In her work, she works hard to create a safe, therapeutic space for all her clients and especially for those folks who feel they struggle to "fit" into traditional rural roles – including LGBTQ+ and religious/ethnic/racial minorities.
Zetta lives in Patrick County with her husband, a vivacious kiddo, an unbelievably needy black pup, a blind (but not at all needy) elderly dog, and an persistent stray cat who insisted on becoming part of the family. She enjoys gardening, cooking, nature, keeping chickens, knitting, music, books, nerdy podcasts, planning parties, sewing, and all sorts of messy crafting. Her name rhymes with "Jetta," although she won't be mad if you don't get it quite right.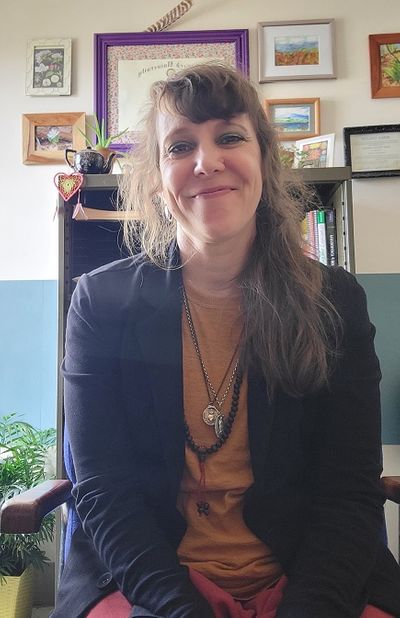 Paige Billman, Psy.D.
Dr. Paige Billman is a licensed clinical psychologist. She was born and raised in West Virginia and completed her studies at Berea College in Kentucky and Radford University in Southwest Virginia. She loves Appalachia and has a strong commitment to staying and working in the region. Dr. Billman has experience as a generalist providing therapy and assessment in primary care, community services, college counseling, and psychiatric hospital settings. She enjoys getting to know clients as individuals. She works to hear, understand, and appreciate each person's story with a focus on helping people heal, change, and grow as they move forward into their next chapter. Dr. Billman is seeking additional training in Eye Movement Desensitization and Reprocessing Therapy (EMDR) to better assist those who have experienced traumatic life events. She is committed to social justice, fairness, and respect for all people, regardless of differences in class, race, religion, gender, or sexuality. Dr. Billman enjoys native wildflowers, gardening, hiking, reading, and writing. She lives on a hillside in Grayson County with her husband, sons, sister, and an ever-increasing number of farm animals.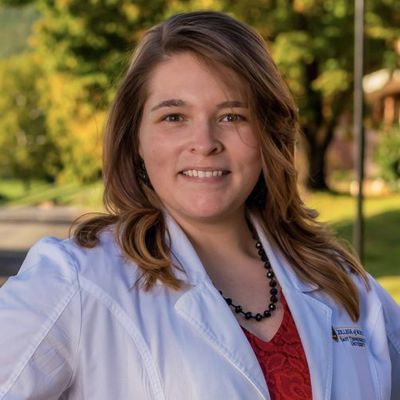 Emily Blalock, M.S.N., PMHNP-BC
Emily is a Psychiatric Mental Health Nurse Practitioner, specializing in behavioral health management, for ages 8 and up at all Tri-Area sites. In obtaining a Master of Science in Nursing at East Tennessee State University, she focused her studies in mental health on illnesses, treatment, support, and prevention. She brings professional expertise as well as personal experiences throughout her nursing career in caring for her patients today. Her passionate goal is to empower patients through a mutually shared decision-making process in a safe space. Current professional involvement includes membership with American Psychiatric Nurses Association, American Nurses Association, and Virginia Nurses Association.
Born and raised in the Appalachian Highlands, she still considers it home to this day. Emily appreciates the natural beauty of the land and the unique culture of the community and people. In her free time, she likes hiking, kayaking, photography, music, and spending time with loved ones.
We are grateful for a grant from the Virginia Health Care Foundation that helps pay for some of Emily's salary.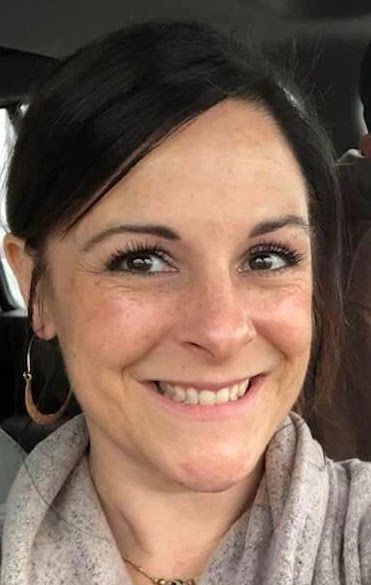 Juli Dellorso, MS
Juli has always been driven to connect with and help others. She has worked in various service industry jobs, volunteered in many different capacities, and has seen the best and worst of humanity.
Juli holds a BA in Social Change and Community Development from Hollins University, and a Master's in Counseling and Human Development with a concentration in Clinical Mental Health from Radford University. Her life, education and extensive career experiences in nonprofit development and management have provided her with a rich, well-rounded perspective of herself and others.
Juli believes in taking a holistic, strategic approach to connecting with others across a spectrum of socioeconomic backgrounds and various cultures, and that kindness, respect, empathy, and compassion go a long way.
She is currently a resident in counseling, working toward gaining her LPC and is always seeking out additional perspectives, learning new concepts and finding ways to make positive social change, while growing as a professional. Additionally, Juli truly believes that for success in healing, there can be, and often is, more than one answer.
She has a deep love of music, food, and meaningful relationships, and has found that laughter really is the best medicine.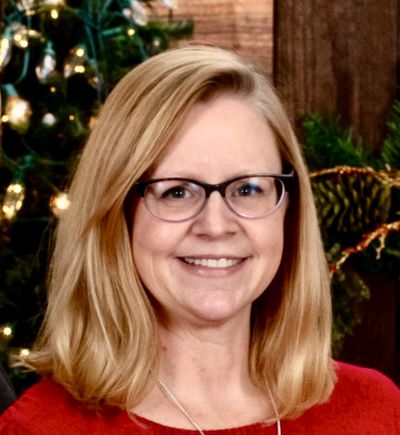 Pam Hylton, LPC
Pam Hylton is a licensed professional counselor from Stuart, Virginia. Her educational background includes degrees and certificates from Virginia Tech, Radford University, and James Madison University. As an adverse childhood experiences survivor, Pam is passionate about helping children and families overcome obstacles. After working the 12 Steps in 1998, Pam has supported others in confronting and managing unhealthy habits for over twenty years. She has worked with children, adolescents, young adults and their families who find themselves in stressful settings such as detox, rehab, juvenile detention, jail, hospitals, and public schools. During the therapy process, Pam assists clients in discovering their strengths, building a support system, exploring spirituality, and developing a healthy lifestyle in order to holistically address their needs.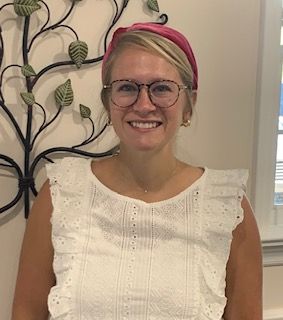 Brittany Cockram, MSW
Brittany resides in Patrick County, earning her undergraduate degree in Psychology from Radford University and her Master of Social Work degree from East Tennessee State University. She works as a generalist, with experience working with adults, children, families, and couples. She has worked in a variety of settings, including crisis, school-based, community, and outpatient with focus in a variety of areas. She provides a welcoming space for individuals to feel heard and supported, embracing individualistic approaches to treatment. She enjoys spending time with her husband, family, friends, and animals while being outdoors, listening to music, or enjoying a great cup of coffee.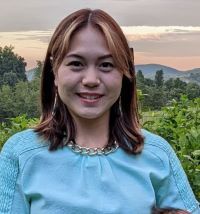 Hanako Baker, Psy.D.
Dr. Hanako (Hannah-ko) Baker is a Clinical Psychologist. She is originally from Tokyo, Japan and lived there for 17 years. She is fluent in Japanese and English. She earned her B.S. in Psychology from the UC San Diego, M.S. in Marriage and Family Therapy from the University of Rochester, and then a Doctorate in Counseling Psychology from Radford University. Dr. Baker previously worked at three integrated primary care clinics, an academic hospital, a community mental health clinic, and a college counseling center. Dr. Baker fell in love with the people and nature of Southwest Virginia and chose to continue serving the community upon finishing her doctorate.
Dr. Baker is well trained in providing individual, couples, and family therapy for clients across the lifespan. When doing family or couples work, she normalizes that no relationship is "perfect." She believes all relationships have resiliency and potential for growth. She has a systemic lens to view all clients' cases and always tries to understand the client's system (e.g., family constellation, communication patterns). Dr. Baker always appreciates the client's courage in seeking help. She brings her genuine self to therapy and values transparency throughout the process.
Dr. Baker is passionate about serving underserved populations. She hopes to connect with all people, by holding humility and curiosity. Dr. Baker understands the importance of life-long learning, and she continues to seek to learn different techniques to better serve clients.
Dr. Baker lives in Franklin County with her husband, a daughter, 6 rescue cats (Twizzler, Sir Squishy, Sniffy, Chase, Coco, and Waffles), and 7 ducks. She enjoys trail running, hiking, rescuing animals, cooking Japanese food, and working on never-ending home renovation projects with her husband. She has a dream of getting a Highlander Scottish cow as a pet.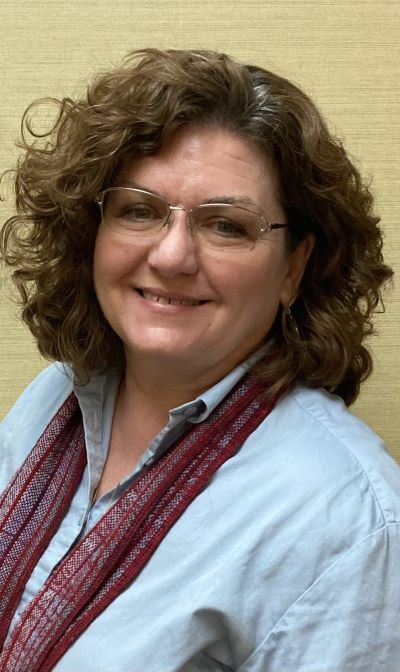 Lynn Bowman, LCSW
Lynn is a native of Tazewell County and has lived in Radford for 15 years. She completed her BA at Emory and Henry College and her MSSW at the University of Tennessee. She has been a Licensed Clinical Social Worker in Virginia since 2017. In her spare time, Lynn enjoys hiking, sewing, reading, and spending time with her dog, Charlie and her cat, Simon. Welcome Lynn!
Contact Our Staff Today
Our mission at Tri-Area Community Health is to provide access to affordable, high-quality care services that assist in improving our patients' quality of life. That's why we have multiple locations to serve our neighbors across five counties in Southwestern Virginia.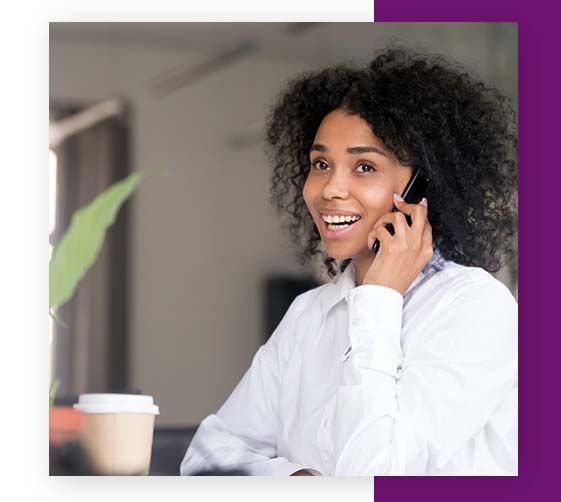 In addition to behavioral health management services, we also offer:
Pharmacy Services
Primary Care Services
Case Management Services
Our behavioral health providers are ready to help you. Choose Tri-Area Community Health and contact us to schedule an appointment!