We offer open enrollment assistance through January 15, 2024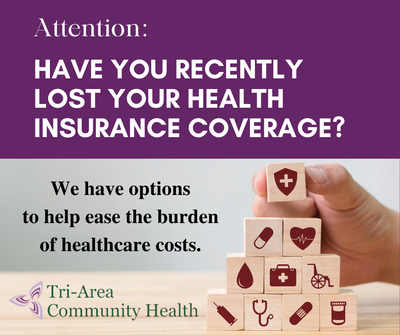 Have you recently lost your insurance?
Our Medication Assistance Program (MAP) helps uninsured individuals gain access to low-cost medications. Eligibility is based on income, lack of prescription coverage, and the availability of medications through pharmaceutical assistance programs.
Our Sliding Fee Program allows our patients to receive healthcare services at a lower cost based on income and family size.
We also offer assistance with enrollment in Marketplace Insurance and Medicaid.
For more information on these programs, call your local office or visit www.triareahealth.org/assistance-programs
Our mission is to improve the quality of life of our patients and our communities by providing affordable, high-quality, comprehensive care and services.
Welcome New Patients!
We are so happy that you have chosen Tri-Area Community Health as your primary care provider. Our staff consists of highly qualified medical, behavioral health, pharmacy, and additional clinical and support professionals working together to provide the highest quality of care. We look forward to becoming your trusted primary care provider in Virginia.
Find a family doctor near you and schedule your first appointment!
*Important information about Tri-Area's Masking Requirements *
Masks are now optional at Tri-Area Community Health locations.
However, the health and safety of our patients, staff, and communities is important to us. Patients with respiratory symptoms (coughing, sneezing, nasal congestion, sore throat), or with a fever, may be asked to wear a mask to reduce the spread of illness. Please inform the front desk personnel at check-in if you or your family members have any of these symptoms.
Coronavirus (COVID-19) please follow this link to the Virginia Department of Health.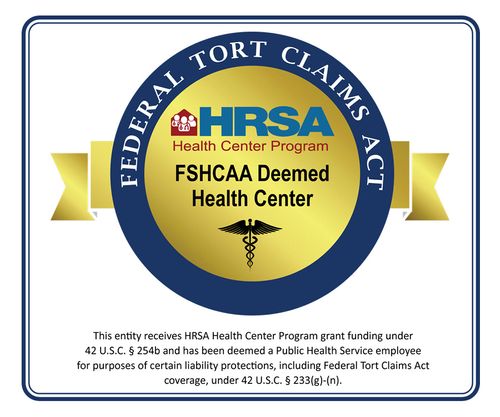 At Tri-Area Community Health, we are committed to delivering exceptional healthcare services and fostering positive health habits within our community. Our mission is to provide comprehensive, patient-centered care that promotes wellness and supports a thriving community in and around Virginia.
Experience compassionate care and a welcoming environment from our healthcare providers at Tri-Area Community Health. Schedule your appointment with our primary care providers today and take a proactive step toward your well-being. Together, let's build a healthier, thriving community in Virginia.