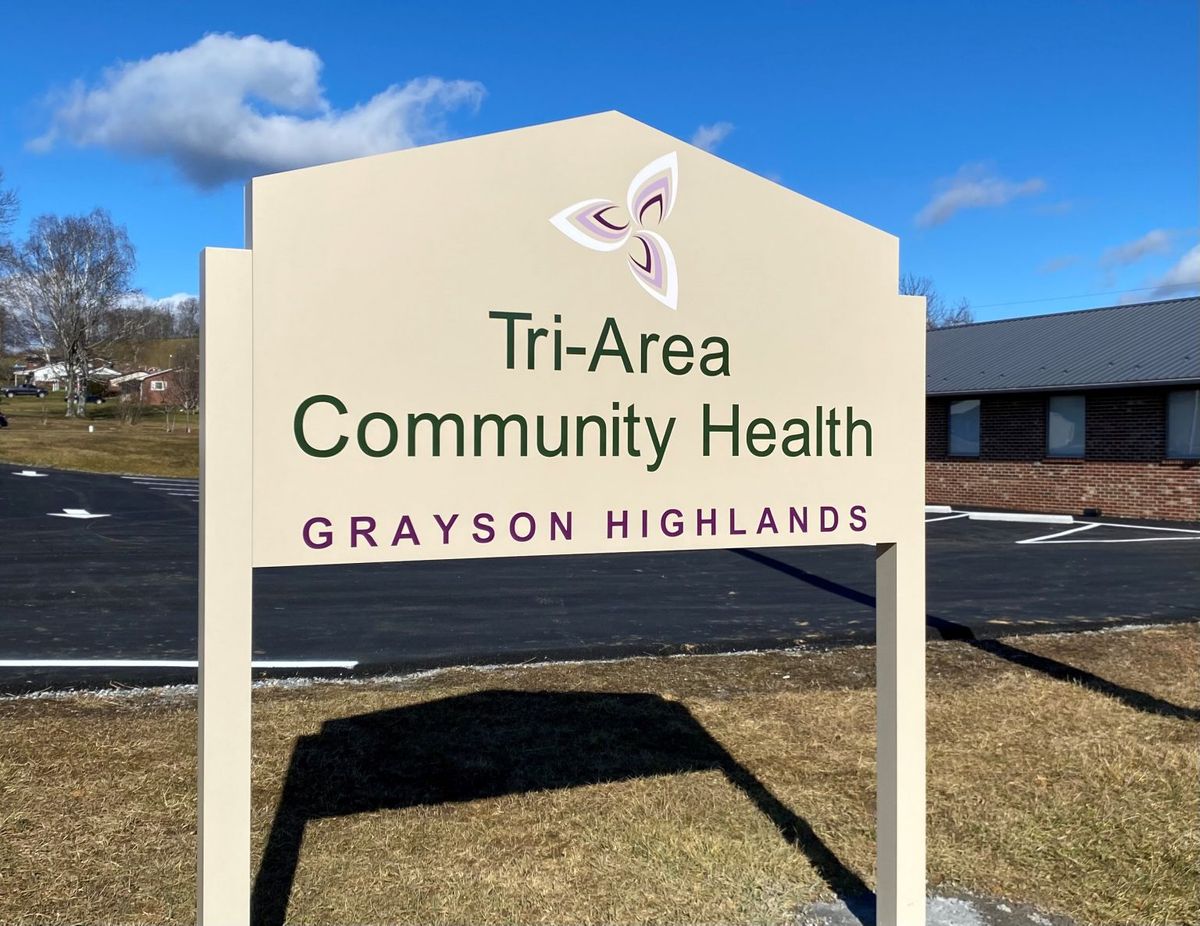 TACH Opens New Site in Troutdale
Tri-Area Community Health at Grayson Highlands held their Grand Opening Ceremony on January 19th, 2021.
The ceremony was streamed LIVE on our Facebook page and will be posted below this article.
Our Grayson Highlands site will offer the same Primary, Medical, and Telehealth Behavioral Health services, as our other locations. Patients of this clinic will be under the care of Jane Sage, FNP- BC. Sage has practiced as an FNP for 15 years, working for most of that time in primary care. The new clinic was made possible through the support of the Grayson County Board of Supervisors and Grayson County administration. TACH received funding from the Virginia Health Care Foundation for the hiring of Jane, while another VHCF grant provides support for the medication assistance program. VHCF is a non-profit public/private partnership whose mission is to increase access to primary health care for uninsured and medically underserved Virginians (vhcf.org).
For more information, please visit our 'Grayson' location Tab on the site or call us at (866) 942-0401.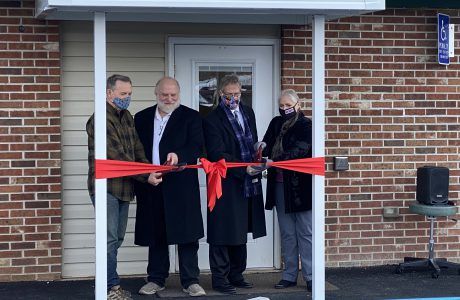 Members of the Grayson County Board of Supervisors, TACH CEO, and TACH Board Chair cut the ribbon at the Grand Opening.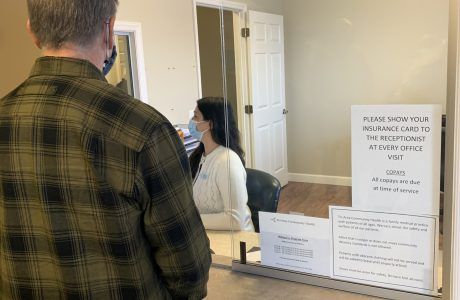 Tom Revels checks in with Reception.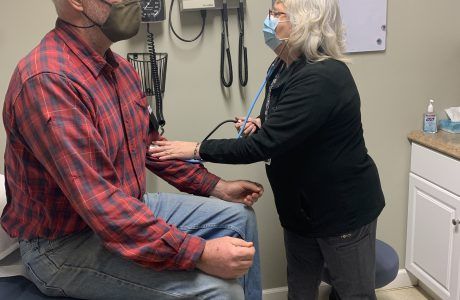 John Fant receives his prescreen.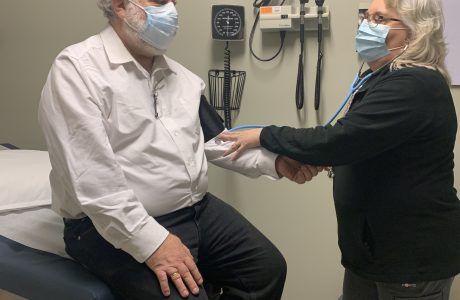 Bill Shepley receives his check up from the TACH Nurse.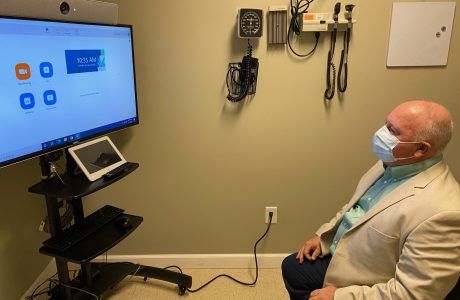 A patient undergoes the process of a Telehealth appointment.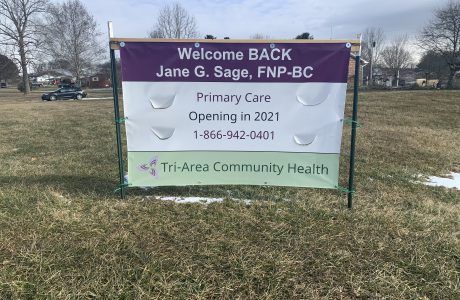 Welcome Sign for Family Nurse Practitioner, Jane Sage.