Welcome to Tri-Area Community Health
Stuart - Behavioral Health Only
Tri-Area Community Health- Stuart
18877 Jeb Stuart Highway, Stuart, VA 24171 | Phone: (276) 694-4466 | Fax: (276) 398-3331
Tri-Area Community Health has entered into a partnership with Patrick County Family Practice and Caring Hearts Free Clinic to provide Behavioral Health Services to their patients. Pam Hylton, a Licensed Professional Counselor who calls Patrick County home, sees patients by appointment in person and using technology as well as taking immediate referrals from medical providers. In addition, other Tri-Area Behavioral Health Providers are available for services. We have a Licensed Clinical Psychologist (Dr. Jeremy Burkhart) who will be on site on a regular basis to do psychological assessments, we have a Psychiatric Mental Health Nurse Practitioner (Ms. Emily Blalock) who is available for telehealth appointments t o help with medications, and other behavioral health providers are available by telehealth if Pam is not available. To schedule appointments with Pam or for other behavioral health services, please call the Patrick County Family Practice office (276-694-4466). We gratefully acknowledge the financial support of the Virginia Health Care Foundation for both Pam's position and Emily's position.
Hours:
Monday 8:00 AM – 5:00 PM

Tuesday 9:00 AM – 5:00 PM

Wednesday 8:00 AM - 5:00 PM

Thursday 8:00 AM - 5:00 PM

Friday 8:00 AM – 5:00 PM
For after hours medical concerns, call 866-942-0401
Behavioral Health Provider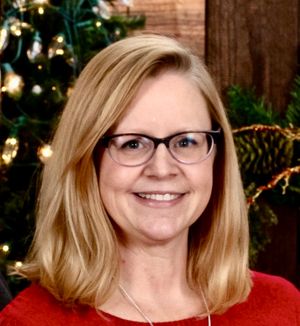 Pam Hylton
Pam Hylton is a licensed professional counselor from Stuart, Virginia. Her educational background includes degrees and certificates from Virginia Tech, Radford University, and James Madison University. As an adverse childhood experiences survivor, Pam is passionate about helping children and families overcome obstacles. After working the 12 Steps in 1998, Pam has supported others in confronting and managing unhealthy habits for over twenty years. She has worked with children, adolescents, young adults and their families who find themselves in stressful settings such as detox, rehab, juvenile detention, jail, hospitals, and public schools. During the therapy process, Pam assists clients in discovering their strengths, building a support system, exploring spirituality, and developing a healthy lifestyle in order to holistically address their needs.